BWL mourns the loss of its 8th President, Joan Whiteside Green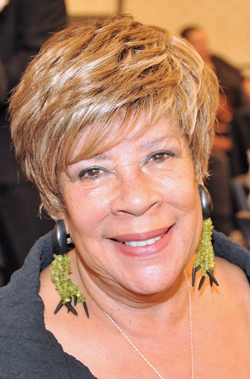 BWL is saddened by the news that Past President Joan Whiteside Green passed away last month. Joan, a criminal defense and family law attorney, has been described by her peers as a "dynamic, no-nonsense, powerful presence" in Black Women Lawyers Association of Los Angeles, Inc. Not only was she an excellent trial attorney, she had stellar organizational skills and was masterful at planning events. Joan also had a wonderful sense of humor and was a dedicated mentor.
Joan's community involvement spans many years and organizations. Joan was active in several organizations including the California Association of Black Lawyers, where she served as President. She was also active in the National Bar Association where she served as Region Nine Director and Chief of Staff/General Counsel. She was active in many NBA Committees and Divisions including the Women"s Division, Criminal Law Section, Family Law Section, and Solo Practice Section. She was a panelist on many subjects including "How to Make Money Practicing Law," several criminal law panels, and "How to Become Bond Counsel and get into the Red Book". Joan chaired the Gertrude Rush/Mid Year Conference, created an all pink souvenir booklet and helped NBA net over $40,000.
Joan was also a longtime member of the Angel City Chapter of the Links, Inc. She was presented as a Links Debutante in High School. Joan was also a longtime member of the Lullabye Guild.
Joan graduated from Cal State LA and Whittier College School of Law before being installed as the 8th President of BWL for the 1983-1984 term. BWL's hearts and prayers go to Joan's family, including her son.